Mathematics
Our Aims for Mathematics
Create a positive maths culture that inspires in pupils a curiosity for mathematics
Establish knowledge and understanding of rich mathematical vocabulary
Secure a strong number sense
Develop fluency for automaticity and accuracy
Reason mathematically with a growing complexity
Build perseverance and resilience in order to inquisitively problem-solve
Fostering Positivity
At Brookhurst, a pupil's mental wellbeing is at the forefront of our teaching.  We help to reduce maths anxiety by:
Asking for, listening to and acting upon pupil voice
Ensuring the children have positive experiences and successes
Involving the children in group work
Providing a real-life purpose for their maths learning
Planning for outdoor and active learning 
Teaching for Mastery
At Brookhurst we believe in a mastery approach, with all children learning the same concept in small steps until the vast majority of pupils can reason and problem-solve within it.  Once taught, concepts are continually revisited throughout the year.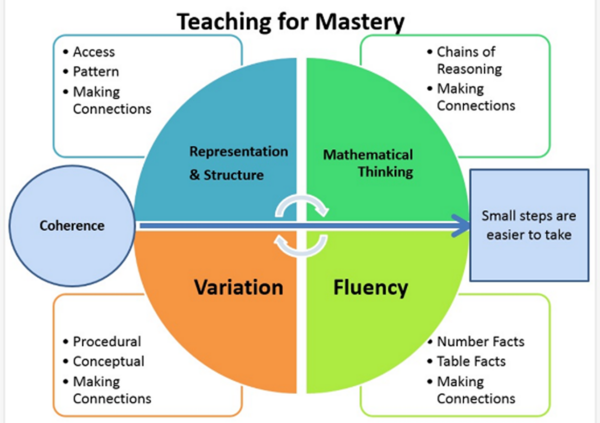 Mastering Number Programme
This is a programme used by our KS1 pupils to help develop their number sense.  This is delivered for 10-15 minutes, 4 days a week.
Year 4 Multiplication Tables Check
To support the pupils with their multiplication practice we use Times Tables Rock Stars,  PiXL Times Tables App and Mathletics as online and fun learning platforms which also offer resources to be used in the classroom.
Vocabulary and Oracy
Pupils are supported with the development of their mathematical language by the use of sentence stems and opportunities to be involved in rich mathematical discussions.